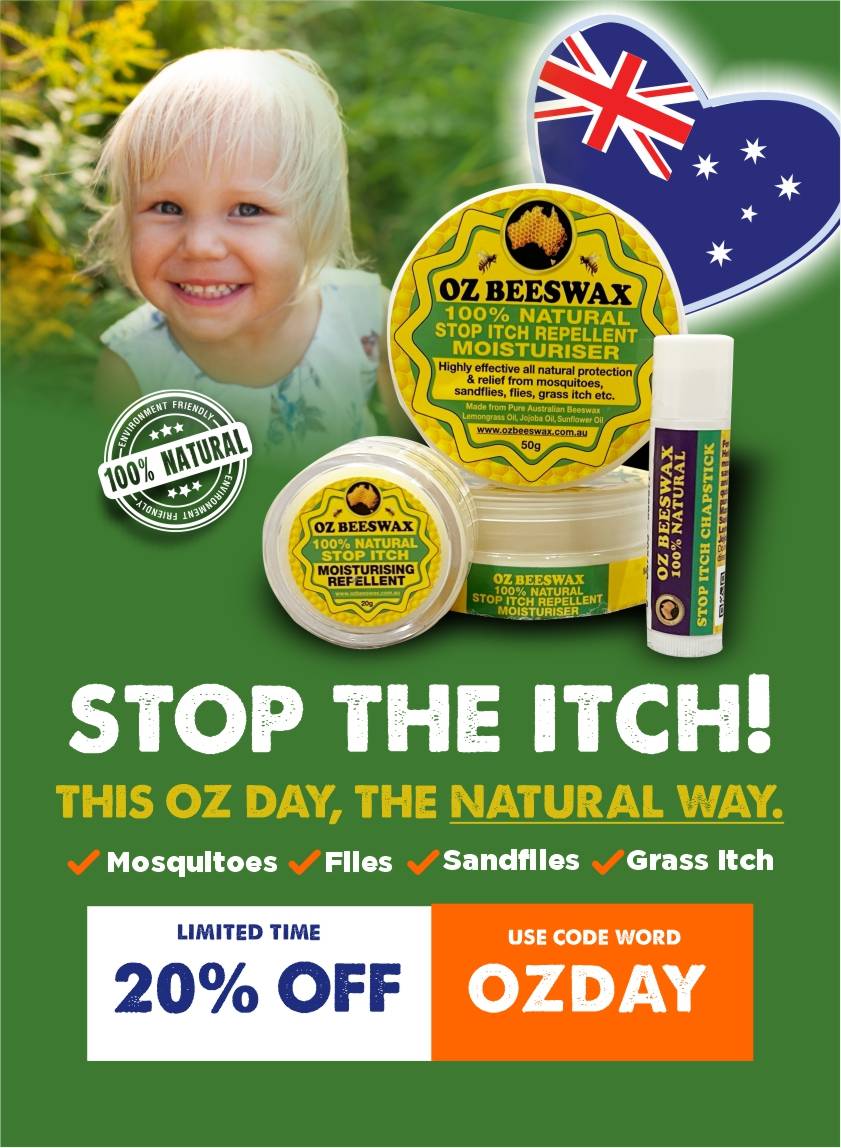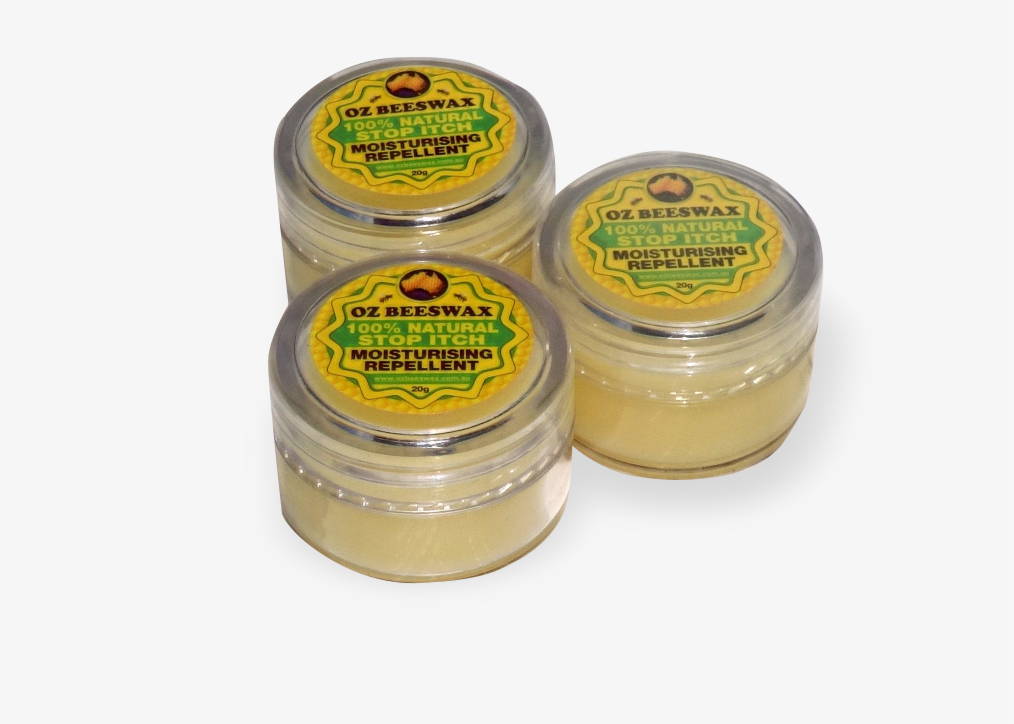 Highly effective all natural protection & relief from mosquitoes, sandflies, flies, grass itch.

​Oz Beeswax 100% Natural Stop Itch Moisturising balm discourages insects from biting with its amazing blend of beeswax and lemongrass and relieves bites and itchy skin quickly.
Our all-natural stop itch beeswax balm infused with lemongrass can relieve symptoms incurred by bites quickly and effectively due to its analgesic properties in the beeswax and the lemongrass.
Try it today and you'll love it!